There are many skiing center near the town Nova Lesna.
One of them, called "Kontricka" is just 1 km (0.6mile) away and offers its service to the beginners and children.
More advance skiers can take an opportunity of many other ones. There are other centre in Stary Smokovec (4 km away): Hrebienok, Jakubkova Luka, Tatranska Lomnica (7km away): Jamy, Lomnicke Sedlo and most famous one Strbske Pleso: Solisko, Interski. Majority of these centers offer a night skiing as well.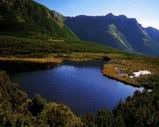 For those, who love bicycling there are lots of cycle-tracks in the area of the High Tatras.
Many of them lead from Nová Lesná, through the forest, to Dolný Smokovec, Mlynica, Stará Lesná, Horný Smokovec, and to Tatranská Lomnica.
Tourism is a main sign of this mountains. Mountain tracks and paths are also everywhere. One can go through the all mountains, taking advantages of High Tatras' cottages as well. In other mountains: The Western Tatras, The Low Tatras, The Belianske Tatras, The Slovak Paradise, or The National Park of Pieniny (famous attraction in Pieniny is folk kind of rafting) are these opportunities also. These parks and mountains are close to each other and make the countryside in the Northern part of Slovakia beautiful.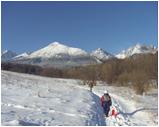 Even when the weather is bad there are many things to do. Mainly the unique caves can catch really big interests. In among many caves, the most beautiful are:
Belianska Cave, Važecká Cave, Dobšinská Cave and Demänovská Cave.
The interesting sightseeing is fulfilled by location of historical towns in High Tatras' area. Among these belong: Spišská Sobota, Kežmarok, Levoča, Podolinec and Žehra. They become to the UNESCO list of the cultural heritage. An example is the biggest castle in the Middle Europe - Spišský hrad. For those who prefer hot thermal water, there is the opportunity to take a trip to Besenova (30 km from Nová Lesná) - there is a thermal bathing place.
There are much more things than listed here about how to spend a leisure time, in High Tatras. The best is to come and see what thousands of visitors can see and live each year. The warranty is that majority of them come every year back.